member of the Golden Retriever Club UK
---
The GANWALES GOLDEN RETRIEVER Kennel is a home based kennel located near the german and swiss border. Breeding sound, healthy and good looking dogs which are a pleasure to own weather as show, working or family dogs is our basic aim. Keeping the breeds working instincts and their lovely temperament is our number one priority.
You are welcome to visit us !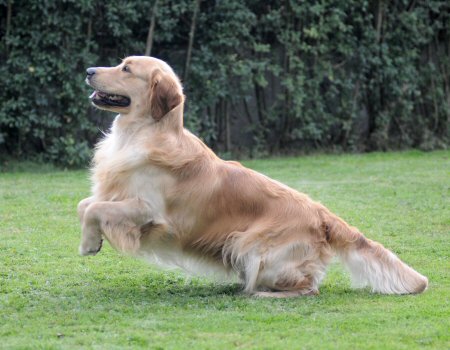 "Cagney" 2,5 years
...... ready for take off !!!!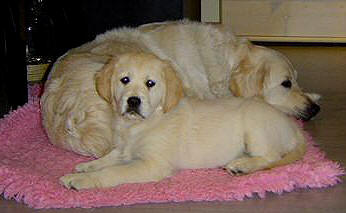 "Ganwales Honey-Licious (Kora) cuddling up to Mom "
---
This page has been updated last:
24.4.2011

24.4.2011 future litter
24.11.2010 we have puppies
19.7.2010 puppy pics online of Jersey's litter
29.4.2010 Archie died




TOP GOLDEN RETRIEVER SEITEN
---
Michaela Engstler-Anderson
Walgaustrasse 26
A-6714 Nüziders (Vorarlberg)
Austria
Tel: +43 (0)5552 68925
mobile: +43 (0) 676 7252536
--- how to find us----

michaela@ganwales.at


BACK TO GERMAN VERSION

You are vitisor Nr.

-2007


all rights reserved